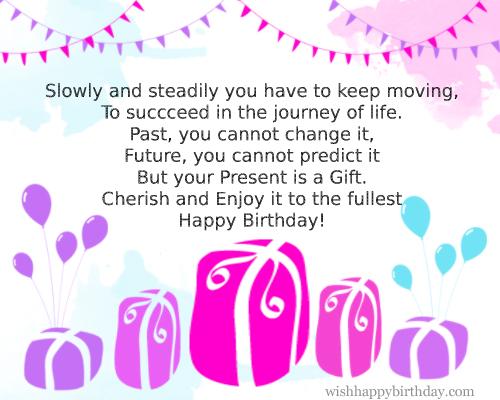 Add a little inspiration to this special day of your loved one. Give them a wonderful piece of advise which triggers them to keep moving forward on their path woth a positive thought. Send them a smile with this inspirational birthday greeting with a wonderful message.
Slowly and steadily you have to keep moving
To succceed in the journey of life.
Past, you cannot change it;
Future, you cannot predict it;
But your Present is a Gift.
Cherish and Enjoy it to the fullest
Happy Birthday