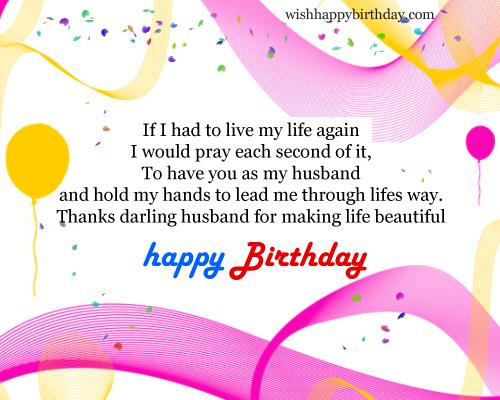 You feel you are forever blessed to have a husband like this. On his birthday send him a heart touching greetings and let him know how you feel about him. Send this beautiful birthday greeting and let him know that for each of your life, you will wish to have a husband like him.
If I had to live my life again
I would pray each second of it,
To have you as my husband
and hold my hands to lead me through lifes way.
Thanks darling husband for making life beautiful
happy Birthday