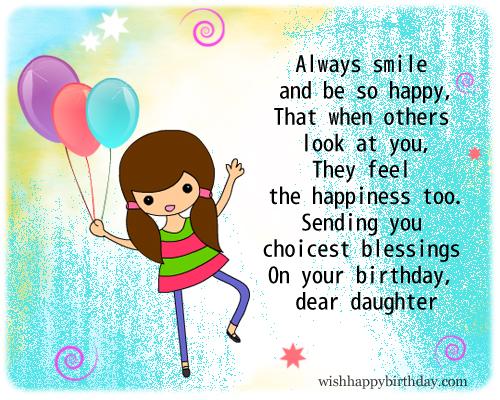 Sending loads of blessings and hapiness wrapped up as a birthday present is the best gift that you can gift your daughter today on her birthday. Her smile adds a radiance to her face as well as adds joy to your own heart. Send her loads of smiles and cheer with this special birthday greeting designed just for a lovely daughter.
Always smile and be so happy,
That when others look at you,
They feel the happiness too.
Sending you choicest blessings
On your birthday, dear daughter.