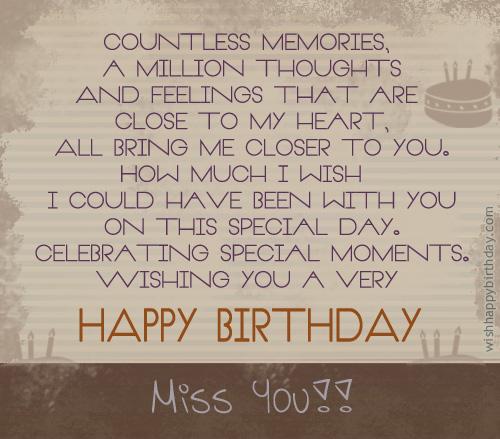 You re not there with your loved one, but your countless feelings, wishes and blessings for the day can surely reach them through this beautiful birthday greeting card. Send your wishes across to your loved ones if you cannot be with them on their special day.
Countless memories, a million thoughts
And feelings that are close to my heart,
All bring me closer to you
How much i wish, I could have been with you
On this special day, celebrating special moments
Wishing you a very happy birthday
Miss You!!